AfriTin: Tantalum & Lithium By-Product Test Work Programme
AfriTin Mining Limited (AIM: ATM), an African tin mining company with its flagship asset, the Uis Tin Mine ("Uis") in Namibia, is pleased to provide an update on its metallurgical test work programme for potential by-products to its current tin concentrate product.
Highlights:
The Uis Tin Mine JORC(2012)-compliant mineral resource estimate includes ancillary metals with an inventory of 6,091 tonnes of contained tantalum (Ta) and 450,265 tonnes of contained lithium oxide (Li2O), grading at 85ppm Ta and 0.63% Li2O respectively.
Major Li2O intersections include 86.51m grading at 1.22% Li2O (drill hole V1V2017) and 109.32m with an average grade of 0.97% (drill hole V1V2010).
The Company is advancing a metallurgical test work programme to investigate the by-product potential of the ancillary metals. Test work for a Ta concentrate is at an advanced stage; Li2O concentrate test work is progressing to a second stage.
Anthony Viljoen, CEO of AfriTin Mining Limited commented:
"Following the achievement of nameplate tin concentrate production in November 2020, the Uis Tin Mine has exceeded production forecasts. This provides the ideal platform for our metallurgical test work programme to investigate the potential of two major by-products, namely lithium oxide and tantalum. Successful implementation of by-product streams may significantly increase our profit margin and allow us to realise the goal of positioning the company in the lowest quartile of the world tin producer cost curve."
In the interview below, Anthony Viljoen provides an overview of the business and gives a snapshot of the tin market
AfriTin's Investor Videos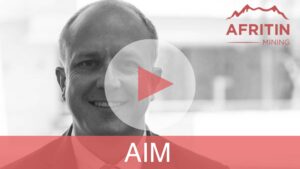 Click here to view AfriTin's Investor Videos