Trident Royalties: Portfolio Update: Rebecca Gold Project
Portfolio Update: Rebecca Gold Project
Trident Royalties Plc (AIM:TRR), the diversified mining royalty company, is pleased to note the recent update by Ramelius Resources Ltd ("Ramelius")(1) for the Rebecca Gold Project ("Rebecca" or the "Project"), in Western Australia, in which Trident holds a 1.5% Net Smelter Return ("NSR")2.
Following the acquisition of Apollo Consolidated Ltd. ("Apollo")(3), Rebecca's previous operator, by Ramelius, further and ongoing drilling has increased the JORC compliant Mineral Resource estimate ("MRE") to 31Mt @ 1.2g/t for 1.2Moz Au. This Mineral Resource update represents a 9% increase on the last Apollo estimate and, most significantly, provides for a 22% increase in the Indicated Resource category with 1Moz now classified as such. Importantly, drilling to date represents only a small proportion of the ongoing 75,000m programme, with a greater proportion of exploration drilling planned for FY23(1)
Adam Davidson, Chief Executive Officer of Trident commented:
"We are pleased to note the recent Ramelius announcement outlining material Mineral Resource increases at the Rebecca Gold Project, over which Trident holds a 1.5% NSR. Ongoing infill and exploration drilling has continued to extend mineralised zones and improve resource confidence both within and outside of the current Rebecca optimised pit shell, as well as the Duchess and Duke deposits. This not only increased the total gold Resource endowment by 9% to 1.2Moz Au, but significantly moved 1Moz of gold into the higher confidence Indicated resource category.
With the Mineral Resource update based on only 9,070m from the planned 75,000m drill campaign, the prospects for future gold inventory increases are looking good for Trident's royalty, with the ongoing drill programme continuing to provide wide and high-grade gold intersections as the project continues to move towards a development decision."
Notes & References
All of the technical information in this release has been extracted from the publicly available source documents identified below, the reader is advised that the appropriate JORC tables and Competent Persons Statements may be found in those documents.
1 Source: Ramelius Resources ASX announcement: June 2022 Quarterly Activities Report, 28 July 2022
( https://www.rameliusresources.com.au/wp-content/uploads/bsk-pdf-manager/2022/07/June-2022-Quarterly-Activities-Report.pdf )
2 Trident royalty further information:
( https://tridentroyalties.com/projects/lake-rebecca-gold )
3 Source: Ramelius Resources ASX announcement: Update on Takeover of Apollo Consolidated, 10 November 2021:
( https://cdn-api.markitdigital.com/apiman-gateway/ASX/asx-research/1.0/file/2924-02449736-2A1337633?access_token=83ff96335c2d45a094df02a206a39ff4 )
CEO Adam Davidson provides an overview of the business and its strategy below (Filmed May 2021)
Trident Royalty Investors Videos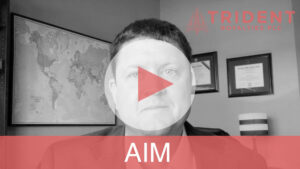 Click here to view Trident Royalty's Investor Videos