HVPE: Annual Financial Report
RESULTS FOR THE 12 MONTHS ENDED 31 JANUARY 2022
Record NAV per share growth; HVPE well positioned with resilient, diverse portfolio
HarbourVest Global Private Equity Limited ("HVPE" or the "Company"), a FTSE 250 investment company with global exposure to private companies, managed by HarbourVest Partners, today announces its audited results for the 12 months ended 31 January 2022.
Highlights – Year to 31 January 2022
Largest annual net asset value ("NAV") per share increase in HVPE's history

NAV per share growth of 37% to $49.11 (31 January 2021: $35.97)
Record performance driven by strong exit activity and value gains
Total of 555 IPO and M&A transactions – more than double the prior year
Net assets increased to $3.9 billion (31 January 2021: $2.9 billion)

Record distribution proceeds

Net positive portfolio cash flow of $320 million (2021: $141 million net cash invested)
Driven in large part by HVPE's exposure to Venture and Growth Equity
Top IPO exits included Roblox, Coinbase, Allfunds Bank, monday.com and UiPath

Balance sheet remains strong

Year-end cash balance of $284 million (31 January 2021: $98 million)
Credit facility increased to £700 million in December 2021
Total new commitments of $1.4 billion to refresh investment pipeline (2021 new commitments: $195 million)
Ed Warner, Chair of HVPE, said:
"HVPE has delivered extraordinary returns through extraordinary times, and this year the Company has reported its largest ever annual NAV per share increase. The performance demonstrates the resilience of our portfolio against a challenging global macroeconomic backdrop, testament to our consistent and proven strategy, the excellence of our Investment Manager and a highly engaged Board.
"While mindful of the very severe economic and political challenges currently besetting global markets, the Board and I feel optimistic about the long-term prospects for HVPE. We believe that investment into private companies presents an attractive opportunity for investors. As an asset class it has proven to reward patience, and we remain convinced that this Company can continue to generate superior returns for shareholders over the long term."
Annual Report and Accounts
To view the Company's Annual Report and Accounts please visit HVPE's result centre: https://www.hvpe.com/shareholders/results-centre/. Page number references in this announcement refer to pages in this report. The Annual Report and Accounts will also shortly be available on the National Storage Mechanism, here: https://data.fca.org.uk/#/nsm/nationalstoragemechanism.
Annual General Meeting ("AGM") and Capital Markets Morning
HVPE's AGM will be held in Guernsey at 1pm BST on 20 July 2022. Formal notice will be sent to registered shareholders by 21 June 2022. In advance of the formal AGM, HVPE will hold a hybrid (in-person/virtual) Capital Markets event on the morning of 15 June 2022, from 10am BST. Shareholders should contact Liah Zusman at hvpe_events@harbourvest.com should they wish to participate.
Below is an animated film which highlights the key points from the year end results
Harbourvest Investors Video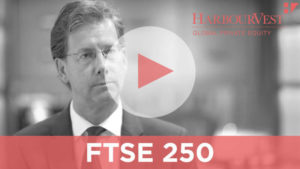 Click here for Harbourvest Investor videos and news