AfriTin Mining: Uis Phase 2 Expansion: PEA Results
Uis Phase 2 Expansion: Preliminary Economic Assessment (PEA) Results
AfriTin Mining Limited (AIM: ATM), an African tech-metals mining company with a portfolio of mining and exploration assets in Namibia, is pleased to announce the results of its internally produced Preliminary Economic Assessment ("PEA") for the Phase 2 expansion of the Company's flagship polymetallic asset, the Uis Mine ("Uis").
Link to full pdf version with images: https://afritinmining.com/uis-phase-2-expansion-preliminary-economic-assessment-pea-results/
Highlights:
After-tax NPV8 of US$2.1 billion, and IRR of 75%*;
Significant annual cashflow with rapid payback of 1.5 years from an open-pit tin, lithium, and tantalum mine*;
Proven profitable Phase 1 Pilot plant significantly de-risks the execution and process flow design of Phase 2*;
Average production of 10 Mtpa ROM per year with 14-year mine life and low strip ratio of 1:2.6*;
EBITDA margin of 64%, or US$62/t ROM*; and
Owner's CAPEX of $440m, including a 30% contingency.*.
* subject to the assumptions, qualifications and limitations set out below
Anthony Viljoen (CEO) commented:
"I am delighted to present the preliminary economic assessment for Phase 2 at our flagship Uis asset in Namibia. This PEA shows outstanding economics and returns for the expansion and allows us to move forward with excitement to a full bankable feasibility. The fact we have successfully brought phase 1 into production allows us to significantly de-risk phase 2 from the considerable learnings in building a new mine. Phase 2 will see AfriTin produce globally significant volumes of tin, lithium and tantalum which are vital in meeting the demands of the transition to a new efficient greener technology future."
In the interview below, Anthony Viljoen provides an overview of the business and gives a snapshot of the tin market
AfriTin's Investor Videos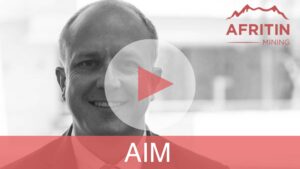 Click here to view AfriTin's Investor Videos