HVPE: NAV Up 5.5% in March
HVPE ESTIMATED NAV PER SHARE INCREASES 5.5% IN MARCH
HarbourVest Global Private Equity Limited ("HVPE" or the "Company"), a closed-end investment company, today announces its estimated Net Asset Value ("NAV") at 31 March 2022.
At 31 March 2022, HVPE's estimated NAV per share was $48.08 (£36.60), compared to the 28 February 2022 estimate of $45.58 (£33.97) – an increase of 5.5% in US dollar terms.
This figure is now based largely on 31 December 2021 underlying valuations. These have driven a particularly strong gain since the previous report, which was still based primarily on 30 September 2021 underlying valuations. The valuation breakdown of the HVPE portfolio as reported here is as follows: 11% actual 31 March 2022 (representing the public companies in the portfolio); 59% actual 31 December 2021; and 30% actual 30 September 2021. Consistent with previous estimated NAV reports, valuations are also adjusted for foreign exchange movements, cashflows, and any known material events to 31 March 2022.
This announcement has been made in line with the Board's stated disclosure policy in respect of material changes in the valuation of the underlying portfolio.
Below is an animated film which highlights the key points from the half year results
Harbourvest Investors Video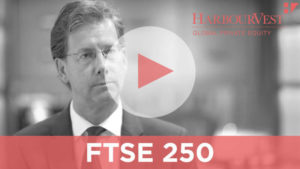 Click here for Harbourvest Investor videos and news