Altus Strategies: Gold Mining Licence Granted at Mali Project
Gold Mining Licence Granted at the Diba Project in Western Mali
Altus Strategies Plc (AIM: ALS, TSX-V: ALTS, OTCQX: ALTUF) announces that the Ministry of Mines, Energy and Water of the Republic of Mali ("Ministry") has issued a small-scale gold mining licence ("Mining Licence") in respect of the Company's 100% owned 83.1 square kilometre ("km2") Korali Sud licence, containing the Diba gold project ("Diba") located in western Mali. Diba hosts the Diba Deposit, Diba NW and Diba Far East prospects and is located approximately 5km west of the Company's 100% owned 24km2 Lakanfla gold exploration licence ("Lakanfla"). The Company has commissioned independent consulting firm Mining Plus UK Ltd ("Mining Plus") of Bristol, United Kingdom to update the Mineral Resource Estimate ("MRE") and Preliminary Economic Assessment ("PEA") for the combined Diba & Lakanfla project.
Highlights:
Mining Licence granted on the Diba gold project located in western Mali
Current MRE for the Diba Deposit (see Altus' news release dated 6 July 2020 "Significant Gold Resource at Diba Project, Western Mali") comprises:

4,834,000 tonnes at 1.39 g/t Au for 217,000 ounces in the Indicated category
5,479,000 tonnes at 1.06 g/t Au for 187,000 ounces in the Inferred category

Mining Licence granted for initial four year period, renewable until the deposit is depleted
Mining Licence is transferable to third parties with approval from the Ministry
Update of MRE and PEA for combined Diba & Lakanfla project underway by Mining Plus
Diba is strategically located in a world-famous gold belt that hosts numerous open-pit mines
Steven Poulton, Chief Executive of Altus, commented:
"We are delighted to have been granted a Mining Licence at our Diba gold project in western Mali. This endorses our royalty generation strategy of adding value to our project portfolio through de-risking and technical validation before transacting with third party developers. With the expiry of the current exploration licence, the Mining Licence provides the Company with long-term security of tenure for the project. This is especially important as an updated MRE and PEA for the combined Diba and Lakanfla project is underway and is due to be published in the next three months. I look forward to updating shareholders on these studies in due course".
In the TV clip, CEO Steve Poulton provides an overview Altus and its unique strategy
Altus investor videos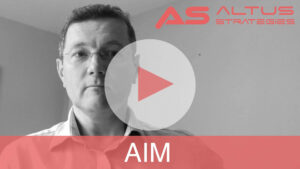 Click here to view LON: ALS videos