Altus Strategies: Mining Licence Granted, Agdz Copper-Silver Project
Mining Licence Granted for Agdz Copper-Silver Project in Morocco
Altus Strategies Plc (AIM: ALS, TSX-V: ALTS, OTCQX: ALTUF) announces that the Ministry of Energy Transition and Sustainable Development of the Kingdom of Morocco has issued a 10 year mining licence in respect of the Company's 100% owned Agdz copper ("Cu") and silver ("Ag") project ("Agdz" or the "Project"). Agdz is located 14km southwest of the Bou Skour Cu-Ag mine in the eastern Anti-Atlas of the Kingdom of Morocco (resources and reserves at Bou Skour are not indicative of commercial mineralisation at Agdz). The Company's Moroccan portfolio is held by its 100% owned subsidiary Aterian Resources Ltd. Aterian is subject to a potential vend-in and royalty generation transaction (the "Transaction") with Eastinco Mining and Exploration Plc. The Transaction remains subject to Eastinco completing its proposed admission to the London Stock Exchange ("LSE") Standard List (see Company announcement dated 22 November 2021).
Highlights:
Ten year mining licence granted on the Agdz Cu-Ag project in Morocco
Agdz is located 14km southwest of the Bou Skour Cu-Ag mine
Agdz hosts four significant Cu-Ag prospects covering an area of approximately 8 km2
Moroccan portfolio to be vended to Eastinco, subject to certain conditions precedent
Altus to hold 25% of the issued share capital of Eastinco upon closing of Transaction
Transaction will generate 14 new royalties to Altus in Morocco and one in Rwanda
Steven Poulton, Chief Executive of Altus, commented:
"The granting of a mining licence for the Agdz Cu-Ag project in Morocco is a notable milestone for the project. The 10 year licence provides long-term security of tenure for Agdz, where the Company has discovered a number of significant copper and silver prospects. Agdz is one of 14 Moroccan projects to be vended by Altus to Eastinco subject to its proposed LSE listing. Altus will hold royalties on all of the Moroccan projects, a royalty on a tantalum asset in Rwanda as well as 25% of Eastinco's enlarged share capital with warrants to purchase up to an additional 10%. I look forward to updating shareholders on the potential transaction and our progress in Morocco".
In the TV clip, CEO Steve Poulton provides an overview Altus and its unique strategy
Altus investor videos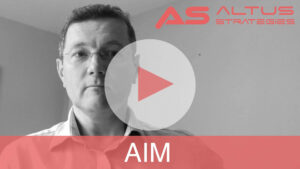 Click here to view LON: ALS videos