Supermarket Income REIT: Dividend Declaration
DIVIDEND DECLARATION
The Board of Directors of Supermarket Income REIT plc (LSE: SUPR), the real estate investment trust providing secure, inflation-protected, long income from grocery property in the UK, has today declared an interim dividend in respect of the period from 1 October 2021 to 31 December 2021 of 1.485 pence per ordinary share, payable on or around 25 February 2022 (the "Interim Dividend"). The ex-dividend date will be 20 January 2022 with a record date of 21 January 2022. This dividend will be paid as a Property Income Distribution ("PID") in respect of the Company's tax-exempt property rental business.
Eligible shareholders can elect to receive new ordinary shares in the Company in lieu of a cash dividend (the "Scrip Dividend Alternative"). The Scrip Dividend Alternative price is to be calculated using the average of the closing middle market quotations for an ordinary share, as derived from the Daily Official List of the London Stock Exchange, for the five consecutive business days commencing on the ex-dividend date and will be announced by the Company and detailed on the Company's website on 27 January 2022.
Any shareholders wishing to take up the Scrip Dividend Alternative will have until 5pm on 4 February 2022 either to return their completed mandate form to the Company registrars, Link Asset Services, at Link Group, Central Square, 29 Wellington Street, Leeds, LS1 4DL (in the case of shareholdings in certificated form) or to take the necessary action via the CREST system (in the case of shareholdings in uncertificated form).
Further details of the Scheme, including the Scrip Dividend Circular and Mandate Form, are available to view and download on the Company's website at: https://www.supermarketincomereit.com/dividend-information
The Scrip Dividend Circular is also available for inspection at the National Storage Mechanism: https://data.fca.org.uk/#/nsm/nationalstoragemechanism
Below is a video, shot with the investment team of Atrato Group, the advisors behind SUPR, highlighting the Group's investment strategy
VIDEO: Supermarket Income REIT
Supermarket Income REIT Video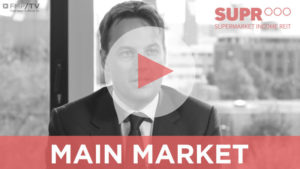 Click here to view Supermarket Income REIT investor relations films