Supermarket Income REIT: Acquisition and debt update
Supermarket Income REIT plc has acquired two supermarkets; a Sainsbury's in Washington, Tyne and Wear, and an Asda in Cwmbran, South Wales, for a total purchase price of £55.1 million reflecting a combined net initial yield of 5.3%.  Following these acquisitions, the group now has 41 stores under direct ownership and a further 26 owned under the JV with British Airways Pension Trustees Limited.
The group has also announced an £136.5 million increase to its Revolving Credit Facility with Barclays and Royal Bank of Canada. Following this increase, the total size of the facility is £250.2 million with a further £49.8 million uncommitted accordion option, which is exercisable at any time over the term of the facility.
Ben Green, Director of Atrato Capital Limited added
"These acquisitions are strong additions to Supermarket Income REIT's growing portfolio of omnichannel stores and in combination are accretive to both the weighted average unexpired lease term and net initial yield of the Company's portfolio. In addition, the Asda acquisition provides further tenant diversification for the portfolio.
We are also pleased to further strengthen our relationships with Barclays and Royal Bank of Canada, who continue to be key funding partners for Supermarket Income REIT. The increased facility provides us with additional capacity as we deploy the proceeds of our recent equity raise."
Below is a video, shot with the investment team of Atrato Group, the advisors behind SUPR, highlighting the Group's investment strategy
VIDEO: Supermarket Income REIT
Supermarket Income REIT Video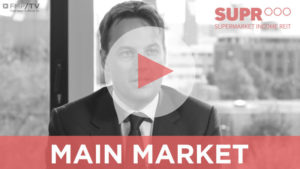 Click here to view Supermarket Income REIT investor relations films