HVPE: Statement re: Credit Facility increase
HARBOURVEST GLOBAL PRIVATE EQUITY ANNOUNCES US$100M INCREASE TO ITS CREDIT FACILITY
Credit facility has increased from US$600m to US$700m with immediate effect
Additional US$100m provided by existing lender, Credit Suisse
Full US$700m currently available; no change to key terms
Evergreen structure, with five-year rolling term; can only be terminated if lenders issue five-year notice
Enlarged Facility further supports HVPE's unfunded commitments
HarbourVest Global Private Equity Limited ("HVPE" or "the Company"), a closed-end investment company, is pleased to announce a US$100 million increase to its multi-currency credit facility ("the Facility"). This takes the total size from US$600 million to US$700 million.
The additional US$100 million is being provided by Credit Suisse AG London Branch ("Credit Suisse"), which increases its total commitment to US$400 million. Mitsubishi UFJ Trust Banking Corporation, acting through its New York Branch, will retain its current commitment of US$300 million.
There are no changes to the key terms of the Facility as announced to the market on 4 January 2019. The Facility is structured as a five-year evergreen, giving it a guaranteed term of five years. The lenders are able to serve notice, but this must be a minimum of five years. Credit Suisse continues as agent.
The enlarged Facility will provide further support to HVPE's unfunded commitments (Investment Pipeline) as the Company continues to grow. As reported on 20 December 2021, HVPE held cash of US$253.0 million at 30 November 2021. As of the date of this announcement, the Facility remains undrawn.
Below is an animated film which highlights the key points from the half year results
Harbourvest Investors Video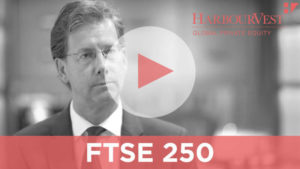 Click here for Harbourvest Investor videos and news