eEnergy: AGM Statement
Annual General Meeting Statement
eEnergy (AIM: EAAS), a leading Energy Efficiency-as-a-Service and Energy Management-as-a-Service business in the UK and Ireland, will hold its annual general meeting later this morning and the Chairman, David Nicholl, intends to make the following statement:
"The Group continues to trade in-line with market expectations for the current financial year ending 30 June 2022 (FY22). eEnergy continues to make significant progress towards its stated goal to provide a simple, one stop shop solution to organisations and companies wanting a path to Net Zero emissions.
eEnergy's growing portfolio of energy reduction solutions, complemented by its 'Buy & Build' strategy has helped diversify the Group and cultivated a large and relevant customer base to which the Group can cross-sell by delivering its end-to-end offering. The acquisitions made in FY21 have been integrated into the Group and are delivering to expectations. The UtilityTeam acquisition, the largest to date, completed in September, is being integrated by the newly established leadership team to form the consolidated Energy Management division. This work is on track and expected to complete by the end of June 2022. Further, in FY22, the Group expects to roll out a new onsite solar generation offer and intends to add electric vehicle charging solutions that will help clients achieve energy independence and resilience as they implement net zero strategies.
The pipeline of opportunities across the Group has progressed well, in part fuelled by the resumption of industry events and the chance to actively market the Company's integrated solutions. The Board expects that the well-documented volatility in energy markets will drive organisations to eliminate energy wastage and reduce consumption, which is expected to present multiple opportunities.
Additionally, the recent COP26 forum reaffirmed the world's commitment to a Net Zero energy transition and the Group expects increasing amounts of funding being made available by governments and financial institutions to achieve decarbonisation. The Board strongly believes that eEnergy remains very well positioned to take full advantage of the opportunities this creates."
The film below, shot at last year's full year results, outlines eEnergy's services and growth strategy
eEnergy Investor Videos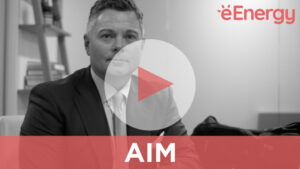 Click here to view LON: EAAS videos