Ncondezi Energy: Commissioning of solar & battery storage project in Mozambique
Ncondezi Energy hass announced the commissioning of its maiden Commercial and Industrial  400kWP solar and 912kWh battery storage project in Mozambique. The project has been operational since 1 September 2021 but was fully commissioned on 12 October 2021 following final installation handover to the Project power offtaker. It was financed through a 15 year Asset Finance Agreement with first payment expected in October 2021. The project is a fully off grid solution which includes a 400kWp solar PV installation plus 912kWh battery storage, and is targeting generation of up to 600MWh and CO2 savings up to 517t per annum.
Following reaching commercial operation date ("COD") the Company is actively exploring refinancing options for the US$500,000 bridge loan announced on 4 May 2021 which is now repayable on 9 November, being 20 business days after COD, after which it is convertible into shares in Ncondezi Green Power, the Groups' subsidiary. The Board is focused on finding a refinancing solution which is non-dilutive to shareholders of Ncondezi in-line with previous commitments. Further updates will be provided in due course.
Ncondezi Investor Videos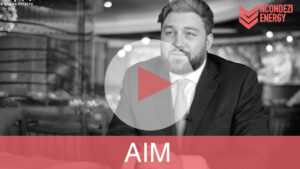 Click here

to view Ncondezi Investors Video