eEnergy: Final Results
eEnergy (AIM: EAAS), a leading Energy Efficiency-as-a-Service business in the UK and Ireland, announces its audited results for the year ended 30 June 2021 ("FY21").
Highlights
Financial
Revenue up 200% to £13.6 million (2020: £4.5 million)
Organic revenue growth of 75% in the core eLight business, generating revenues of £7.9 million
Generated maiden Group profit
Adjusted EBITDA1 of £0.8 million (FY20: loss of £1.5 million)
Profit before tax and exceptional items* of £0.1 million (2020: loss of £1.9 million)
Cash at bank £3.3 million (30 June 2020: £1.5 million)
Net cash (including £0.7 million of IFRS 16 lease liabilities) of £0.8 million (30 June 2020: net debt of £0.5 million, including £0.6 million of lease liabilities)
Operational
Number of eLight projects increased by 69% (FY21: 211, FY20: 125) and average revenue per project increased by 52%
Renewable Solutions Lighting ('RSL'), acquired in July 2020, fully integrated and strengthened Group's leading Lighting–as–a–Service ('LaaS') position in Multi-Academy Trusts and State schools
Beond, the Top 20 energy management business, acquired in December 2020, integrated into eEnergy with advanced discussions with a number of Beond's clients for Group's eLight LaaS solution
Launched MY ZeERO, the smart metering and intelligent data analytics platform
Group delivered first combined LaaS and smart metering & analytics project in June 2021
Since the year end
In September 2021, the Group completed its largest acquisition, UtilityTeam, and raised £12 million (gross) through a placing to both existing and new institutional investors to fund the initial cash consideration
On a pro forma basis, following the acquisition of UtilityTeam, we derive approximately 55% of Group revenue from our Energy Efficiency division and 45% from our Energy Management division**
Derek Myers has informed the Board of his decision to change his focus and step back from his role as Chief Innovation Officer, while remaining on the Board as a Non-Executive Director
Outlook
We expect revenue and profits before exceptional items for FY22 to be materially ahead of FY21 and trading in the year to date is in line with current market expectations.
*Adjusted EBITDA is EBITDA before exceptional items. Exceptional items are primarily transaction related expenses and the cost of share-based payments
**Pro forma annualised revenue is derived from the FY21 eEnergy audited accounts and includes 12 months pro rata for Beond. UtilityTeam revenue is taken from their FY20 accounts. No other adjustments have been made to those revenues.
Commenting on the results, Harvey Sinclair, CEO, said: "As a result of the successful execution of our strategy, we now have the necessary expertise to help businesses to procure Zero carbon energy, measure their usage and wastage and then deliver the energy reduction measures to enable customers to realise their net zero strategies."
The film below, shot at last year's full year results, outlines eEnergy's services and growth strategy
eEnergy Investor Videos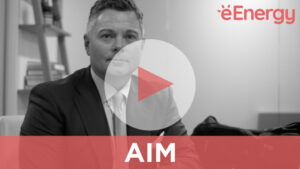 Click here to view LON: EAAS videos