eEnergy: Results of Placing
The Board of eEnergy Group plc (AIM: EAAS), a leading "Energy Efficiency-as-a-Service" (EEaaS) business in the UK and Ireland, is pleased to confirm that, further to the announcement earlier today, the bookbuilding process has now closed (the "Placing") and the Company has raised gross proceeds of £12 million through the Placing of 80,000,000 new ordinary shares of 0.3 pence each (the "Placing Shares") at a price of 15 pence per share (the "Placing Price"). The Placing Price represents a discount of 14.3% to the closing mid-market price of 17.5 pence per share on 14 September 2021.
The net proceeds of the Placing will be used to fund the acquisition of UtilityTeam TopCo Limited and 5% of the issued share capital of UtilityTeam Trading Limited not currently owned by UtilityTeam Topco Limited) ("together UtilityTeam") and for general working capital.
On completion of the acquisition of UtilityTeam, expected on Friday 17 September 2021, a further 18,031,250 ordinary shares will be issued alongside the Placing Shares (the "Consideration Shares") as part of the total consideration for the acquisition of UtilityTeam.
Application has been made to the London Stock Exchange for the 18,031,250 Consideration Shares and 80,000,000 Placing Shares to be admitted to trading on AIM ("Admission"). It is expected that Admission will take place at 8.00 a.m. on 17 September 2021 (or such date as may be agreed between the Company and the Joint Bookrunners). The Placing is conditional, inter alia, upon Admission becoming effective.
The Placing Shares and Consideration Shares, once issued, will together represent approximately 28.5% of the enlarged share capital of the Company. The Placing Shares and Consideration Shares will, when issued, be credited as fully paid and rank pari passu with the existing ordinary shares in the capital of the Company, including the right to receive all future dividends and distributions declared, made or paid after the date of issue of the Placing Shares.
The film below, shot at last year's full year results, outlines eEnergy's services and growth strategy
eEnergy Investor Videos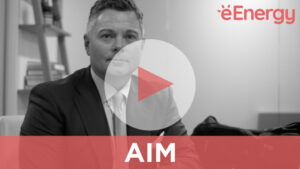 Click here to view LON: EAAS videos