AfriTin: Potential to develop "biggest open cast tin mine in the world"
AfriTin Mining has updated the market with a Definitive Feasibility Study for the planned expansion of its Phase 1 mining and processing facility at the Uis Tin mine in Namibia as well as an accompanying Ore Reserve estimate for the V1 and V2 pegmatites at Uis.
The DFS confirms the feasibility of expanding the current Phase 1 processing plant, resulting in a 67% increase in tin concentrate production from 720 tonnes per annum to 1,200 tonnes per annum. The study also highlighted that significant exploration upside remains with low risk, long mine life and excellent financials including an NPV of US$12.1m and an IRR of 54% CEO Anthony Viljoen commented
Anthony Viljoen, CEO of AfriTin Mining Limited commented:
"Publication of AfriTin's inaugural Definitive Feasibility study marks another significant milestone for the Company and will lead to the completion of the first phase of development of what could potentially be the biggest open cast tin and technology metal deposits in the world.
The DFS confirms the highly attractive economics from a low-cost modular expansion of the current Phase 1 at Uis which can be implemented in eight months. The DFS also coincides with the Company achieving its first full quarter of steady state production at the Phase 1 plant as a global tin prices reach a 10-year high…"
In the interview below, Anthony Viljoen provides an overview of the business and gives a snapshot of the tin market
AfriTin's Investor Videos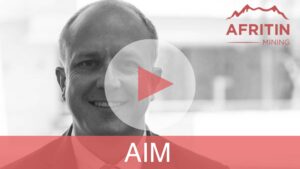 Click here to view AfriTin's Investor Videos