Supermarket Income REIT: Targeting 7-10% returns per annum
Since listing in London in the summer of 2017 Supermarket Income REIT plc has acquired a portfolio of omnichannel supermarkets, (ie stores that cater for both online and instore shoppers) with a valuation, as of 26 April 2021, of £1.2bn. The recent acquisition of a Tesco supermaket in Colchester, take the total number of stores under direct ownership to 29, with a further 26 owned through a joint venture.
SUPR provides investors with attractive, long-dated, secure, inflation-linked, growing income with the potential for capital appreciation over the longer term and targets a 7% to 10% p.a. total shareholder return. The dividend has increased in line with UK RPI inflation each year.
Below is a video, shot with the investment team of Atrato Group, the advisors behind SUPR, highlighting the Group's investment strategy
VIDEO: Supermarket Income REIT
Supermarket Income REIT Video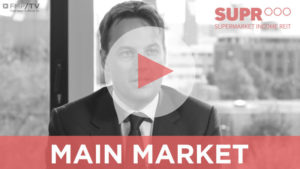 Click here to view Supermarket Income REIT investor relations films