Supermarket Income REIT: Acquisition
Supermarket Income REIT plc (LSE: SUPR), the real estate investment trust providing secure, inflation-protected, long income from grocery property in the UK, announces the acquisition of a Tesco supermarket in Colchester, Essex from Standard Life Investments Long Lease Fund for £63.0 million (excluding acquisition costs) representing a net initial yield of 4.5%.
Developed in 1993, and extensively refurbished in 2011, this prominent 10 acre site is located in the populous suburb of Hythe. The site comprises a 54,300 sq ft net sales area supermarket, a 16-pump petrol filling station and 570 parking spaces. The store has several online fulfilment distribution docks supporting Tesco's online grocery business across the region.
It is being acquired with an unexpired lease term of 19 years, with annual, upwards only, RPI-linked rent reviews (subject to a 4.0% cap and a 0.0% floor).
Ben Green, Director of Atrato Capital Limited, the Investment Adviser to Supermarket Income REIT plc, said:
"This Tesco store is a great addition to our growing portfolio of omnichannel stores with an attractive, long, index-linked lease in excess of 19 years. The property has strong underlying fundamentals and forms a key part of the Tesco online fulfilment network."
Below is a video shot with the investment team of Atrato Group, the advisors behind SUPR, highlighting the investment strategy
VIDEO: Supermarket Income REIT
Supermarket Income REIT Video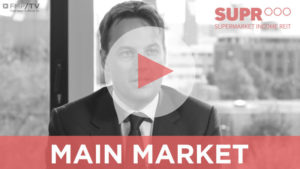 Click here to view Supermarket Income REIT investor relations films