Global telecoms testing provider & 5G specialist sees strong demand since IPO
Calnex Solutions listed on AIM in late 2020, raising £22.5m. A trading update earlier this week reported a steady rise in customer demand over both H1 and H2 of its financial year. Calnex (AIM: CLX), which provides testing and measurement services to the global telecoms markets, is also operating at higher margins as travel and events spend reduced during the pandemic.
We filmed an interview with CEO Tommy Cook late last year. The video below provides an overview of Calnex, its clients, 5G capabilities and growth strategy.
Calnex Solutions Video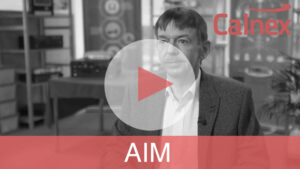 Click here to view Calnex Solutions investor relations films