Ncondezi: US$21m Historical Costs Agreed "In Principle"
Ncondezi Energy Limited ("Ncondezi" or the "Company") (AIM: NCCL) is pleased to provide an update on historical development cost reimbursement negotiations with China Machinery Engineering Corporation ("CMEC") for its integrated Ncondezi 300MW coal-fired power project and coal mine in Tete, Mozambique (the "Project").
Highlights
US$26.7m is in-principle agreed as the target Project historical expenditure
US$21.0m expenditure was audited by third-party and the audit report was accepted by CMEC "in principle"
US$5.7m of costs relating to historical senior and project management costs still under negotiation
CMEC and Ncondezi agree to finalise historical development cost once Project power tariff has been approved by Electricidade de Moçambique ("EDM")
Ncondezi Chief Executive Officer, Hanno Pengilly said:
"It is with great pleasure that we update investors on the positive progress regarding agreement of Project historical development costs to be reimbursed to the Company at Financial Close. Following an extensive third-party audit review of the Company's historical costs over a 10 year period, and following successful negotiations with CMEC, Ncondezi has been able to demonstrate US$26.7m of historical expenditure on the Project.
Of this amount, CMEC have agreed "in principle" to US$21.0m to be recognised for future reimbursement with the balance of costs, relating to senior and project management costs, still subject to further negotiation. The US$21.0m represents a 24% premium to previously agreed historical development costs.
As the Project power tariff is currently being negotiated with EDM, both parties have agreed to finalise the historical development costs once negotiations with EDM have been completed, as this will also have an impact on CMEC's subscription price to be agreed for the 60% share in the Project and the Project developers' fee.
With this work now complete, the Company can focus its resources on the tariff approval process with EDM and finalising the EPC contracts with CMEC early in the new year."
Video: Ncondezi Investors Overview
Ncondezi Investor Videos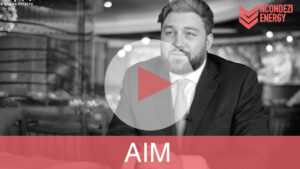 Click here

to view Ncondezi Investors Video