Ncondezi Energy: Submission of Market and Feasibility Studies
Ncondezi Energy Limited ("Ncondezi" or the "Company") (AIM: NCCL) is pleased to announce the submission of the third party Power Market Outlook Study and updated Feasibility Study (together the "Developer Studies") to Electricidade de Moçambique ("EDM") for its integrated Nondezi 300MW coal-fired power project and coal mine in Tete, Mozambique (the "Project").
Highlights
Power Market Outlook confirms the Project as one of the most advanced and credible baseload power supply options in Mozambique and one of the most competitive coal projects in the region
Submission of the Developer Studies represents the last outstanding requirement from EDM following submission of the Project power tariff in March 2020
Meetings held in Mozambique with EDM and Government departments to present the Developer Studies
Ncondezi Chief Executive Officer, Hanno Pengilly said:
"I am pleased to announce submission of the Developer Studies to EDM, representing the last milestone requirement from EDM following submission of the Project tariff proposal in March 2020.
The Power Market Outlook Study confirms the Project's strategic importance which combined with the updated Project Feasibility Study, demonstrates that the Project is one of the most credible power supply options in the country capable of delivering reliable round the clock power from 2025.
Following positive initial meetings with EDM, held earlier this month, we expect formal feedback early in the new year.
We look forward to providing further updates on the Project development programme to shareholders in due course."
Video: Ncondezi Investors Overview
Ncondezi Investor Videos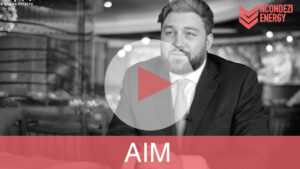 Click here

to view Ncondezi Investors Video