HVPE: Half Year Results
RESULTS FOR THE SIX MONTHS ENDED 31 JULY 2020
Resilient net asset value ("NAV") performance
HarbourVest Global Private Equity Limited ("HVPE" or the "Company"), today announces its unaudited results for the six-months ended 31 July 2020.
Highlights – Six months to 31 July 2020
Increase in NAV per share of 2.2% to $28.18 (31 January 2020: $27.58)

Outperformance of FTSE All World Total Return Index by 2.3% over period
Opportunistic secondary co-investment transaction was largest single-fund contributor to NAV per share growth
$54.6m net gain on investments (2019: $141.7m)
Underpinned by resilient sector exposures and rebound in public markets

Net investor during the period. Distributions driven by venture strategies

$214.2m cash invested (2019: $202.4m)
$78.7m distributions received (2019: $138.9m), the majority from venture-backed companies, many in the technology and healthcare sectors
Largest distribution from partial sale of shares in TeamViewer following IPO
Significant proceeds also received from Knowlton Development Corporation, Lytx and Saba Software

Decisive and prudent action taken in response to COVID-19

Bottom up portfolio risk assessment undertaken
Balance sheet scenarios revisited
$200.0m draw on the credit facility in April; $80.0m repaid in July
Commitment plan placed temporarily on hold

Sufficient liquidity to support investment pipeline and new opportunities

Cash balance of $109.8m at period end. $480.0m available on $600.0m credit facility
Encouraging trends post period end despite ongoing uncertainty
NAV per share $28.60 at 31 October, a 1.5% increase from 31 July 2020
Updated portfolio risk assessment shows 83% of companies experiencing "moderate to limited" impact as a result of COVID-19
Improved cashflow profile, with distributions outperforming initial expectations although remaining below pre-COVID-19 levels
Commitment plan recommenced
Ed Warner, Chair of HVPE, said:
"I am pleased to report that HVPE's NAV per share increased by 2.2% in the first six months of the year in spite of significant headwinds. This reflects the expertise of our Investment Manager and the resilience of HVPE's portfolio through the HarbourVest platform.
"We hope shareholders have been reassured by the decisive actions we have taken to navigate through the challenging conditions created by COVID-19. While we remain alert to the likelihood that the pandemic will remain a cloud over the global economy for some time yet, the calibre of our investments, strength of our balance sheet, current structure of the portfolio and commitments, together provide a firm basis from which to view the future with confidence."
Investor Event
There will be a presentation for institutional and retail investors on 4 December 2020 at 10am GMT. To receive registration details for the event, please contact Liah Zusman: hvpeevents@harbourvest.com.
Semi-Annual Report and Accounts
To view the Company's Semi-Annual Report and Accounts please follow this link: Semi-Annual Report – Six Months to 31 July 2020. Page number references in this announcement refer to pages in this report. The Semi-Annual Report and Accounts will also shortly be available on the National Storage Mechanism, which is located at www.morningstar.co.uk/uk/nsm.
Semi-Annual Results Presentation
HVPE will publish a new presentation on its website to supplement the publication of the Semi-Annual Results for the six months ended 31 July 2020. The presentation will be publicly disclosed at 11am today. All stakeholders will be able to view and download the presentation from HVPE's website: www.hvpe.com.
The video below provides a fly-though of it's performance over the period.
HVPE Investor Videos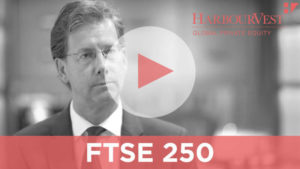 Click here to view HVPE Investor Relations Videos