Ocean Outdoor: Trading Update, "Well positioned for 2021"
Ocean Outdoor, the Digital Out-of-Home advertising company, which operates landmark sites in the United Kingdom (such as the Piccadilly Lights), the Netherlands, the Nordics and Germany, has today announced an upbeat trading update.
The nature of Ocean Outdoor's business is a reflection of how the UK economy is performing at any given time. Take Piccadilly Lights – usually a hub for shoppers and tourism. Quiet in the first lockdown, the summer months saw Ocean regain momentum as lockdown measures eased up. Whilst the current lockdown has stalled momentum, Ocean notes "the cost cutting and redundancy programmes are now complete across the Group, the balance sheet is robust and Ocean's teams have been restructured for the 2021 fightback. The Group is strategically well placed for the return of audiences in the digital out of home arena on retail and roadside environments."
In the interview below, CEO Tim Bleakley outlines the Group's business and how the Group used the lockdown period to promote small businesses and other worthy causes.
VIDEO: OCEAN OUTDOOR INVESTORS OVERVIEW
OCEAN OUTDOOR INVESTOR VIDEOS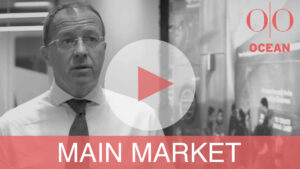 Click here to Ocean Outdoor Investors Videos