Trident Royalties completes Spring Hill gold royalty acquisition
Trident has today announced the completion the Spring Hill gold royalty acquisition.
The uncapped Royalty provides for A$13.30/oz of  ofgold produced from Spring Hill if the gold price is greater than A$1,500/oz, or A$5.70/oz if the gold price is less than A$1,500/oz. The current gold price is approximately A$2,580/oz. The Royalty was acquired for a total consideration of A$1,000,000, of which A$400,000 cash has been paid, with the remainder payable in two tranches in cash or new shares in Trident (at the election of TRR) upon satisfaction of various production milestones from Spring Hill.
In the event that TRR elects to satisfy any further tranche payments in new shares in Trident, the number of new shares to be issued shall be calculated at the volume weighted average price for the five trading days immediately prior to the date of the election and converted at the prevailing exchange rate.
The Royalty is payable on production from mining licence ML23812, which covers 1,035 hectares and hosts a JORC (2012) compliant Inferred Mineral Resource of 8.8Mt @ 1.26g/t for approximately 355,000oz of contained gold at a 0.5g/t Au cut-off. The Royalty also encompasses any future production from exploration licenses EL22957 and EL28855 which surround the granted mining lease.
Spring Hill is currently being actively advanced by private company, PC Gold Pty Ltd. It is located 28km from an existing gold processing plant, which has successfully processed a bulk sample from the project, and benefits from access to attractive infrastructure.
Adam Davidson, Chief Executive Office of Trident, commented:
"We are delighted to complete the acquisition of the Spring Hill Gold Royalty which will provide our shareholders with additional precious metals exposure from an asset located nearby to existing infrastructure and processing facilities in a geologically compelling and proven gold province in Australia. In addition, the Royalty is structured such that Trident's risk is minimised until particular production milestones are achieved, whilst retaining uncapped exposure to the growth of Spring Hill."
Trident Royalty Investors Videos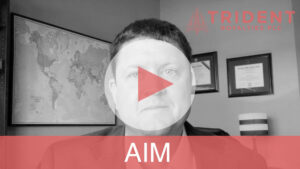 Click here to view Trident Royalty's Investor Videos