Ncondezi Energy: Early works instructed
Ncondezi Energy Limited ("Ncondezi" or the "Company") (AIM: NCCL) is pleased to announce that contractors have been instructed to progress specified accelerated development works at the Ncondezi 300MW coal-fired power project and coal mine. In conjunction with this the Company has agreed, with its lead Strategic Partner, an early development works budget which is awaiting signatures.
Subject to the relevant parties signatures being received it is expected that this funding will be provided by the Strategic Partner advancing sums to the subsidiary under a supplemental agreement to the Joint Development Agreement signed in July 2019 and that the Company will pledge shares in the subsidiary as security for the repayment of such sums advanced.
In addition, the Company's third party Power Market Outlook study is in advanced draft format currently under internal review, and on track to submit this month following updates on national generation planning from the Mozambican Government in October 2020. The Company's updated Feasibility Study is expected to be submitted at the same time.
Ncondezi Chief Executive Officer, Hanno Pengilly said: "As part of our financing strategy to advance the Ncondezi Project we have been in discussions around our financing options and this is a key step forward towards those goals and to ensure that we can continue to advance the Project while the tariff negotiations are underway. Contractors have now been instructed on the early works and we expect to be able to update the market further in due course."
Video: Ncondezi Investors Overview
Ncondezi Investor Videos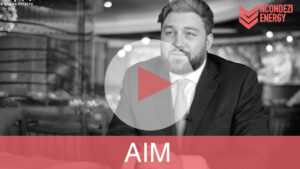 Click here

to view Ncondezi Investors Videos