Ncondezi Energy: Loanholders Agreement
Ncondezi Energy Limited ("Ncondezi" or the "Company") (AIM: NCCL) provides the following update on its Shareholder Loan (the "Loan") restructuring process.
Highlights:
Certain Board and management who represent 39.6% of the Loan have signed a binding Undertaking (the "Undertaking") not to call in the Shareholder Loan before the later of 30 November 2022 or when the Restructuring is completed ("Undertaking Period")
Undertaking prevents the Loan from being called as a majority agreement representing 66.67% of Loan holders is required
Undertaking enables the Company to focus on delivering key milestones at its flagship 300MW Ncondezi Project
Company Chairman, Michael Haworth, and Company Chief Executive Officer, Hanno Pengilly, were signatories to the Undertaking. The parties to the Undertaking have also agreed that during the Undertaking Period they will not transfer their loan or convert it into shares without the consent of the other signatories to the Undertaking or at all if it would cause them to hold less than 34% of the then outstanding principal.
The Loan matured on 30 November 2019 and has been undergoing a restructuring negotiation with loan holders ("Lenders")
Ncondezi received "in principle" support from all Lenders for the Restructuring in May 2020
The Undertaking also reconfirms parties "in principle" support to enter the Loan restructuring proposal as set out below (the "Restructuring"):

Extension on existing terms, including 12% annual interest rate and ability for Lenders to swap debt for equity in part or in full at a conversion price of 10.0p per share
Minimum 12 month extension from the future Restructuring approval date
A right for Ncondezi to pay off the original principal amount of the Loan along with conversion of all interest into Ncondezi shares on AIM at a 25% to 30% premium to the 30 day volume weighted average price ("VWAP")

The Restructuring is subject to all Lenders agreeing to the documentation and the necessary AIM Rules related party transaction fair and reasonable opinion being considered and approved by the Company's Independent Directors
A further announcement will be made once definitive documentation to effect the Restructuring has been entered into.
Ncondezi Chief Executive Officer, Hanno Pengilly said:
"Today's announcement gives clarity that the Shareholder Loan will not be called for the next 2 years. We are still working to complete the Restructuring but in the meantime this agreement between loan holders removes the uncertainty for shareholders that the loan could be called in. It again demonstrates the support for the Company from key stakeholders and allows the Company to focus its resources on the Ncondezi Power Project whilst also giving it more flexible fundraising options in the short term."
Video: Ncondezi Investors Overview
Ncondezi Investor Videos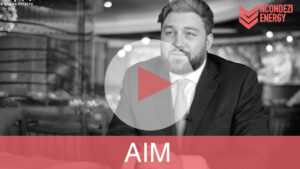 Click here

to view Ncondezi Investors Videos