iomart Group: Launch of 2020 SAYE Scheme
iomart Group Plc, the cloud computing company, is pleased to announce that it launched a Save As You Earn ('SAYE') share scheme for all employees, under which employees were offered the opportunity to participate in the future growth of the Company via share option arrangements.
Eligible employees were invited to subscribe for options over the Company's Ordinary Shares of 1 pence each ('Ordinary Shares') with an exercise price of 276.0 pence, a 20 per cent. discount to the closing middle market price of the Company's Ordinary Shares on 13 August 2020, the trading day before the invitation to participate was made. The options have a contract start date of 1 October 2020 and are exercisable between 1 October 2023 and 31 March 2024.
A total of 107 employees elected to participate, and pursuant to these elections a total of 271,993 options over Ordinary Shares were issued, equating to 0.25 per cent. of the issued share capital at 1 October 2020.
Two of the Directors of the Company, detailed below, elected to participate in the SAYE scheme and are included in the total figures above.
As a result of this option grant, these Directors' interests in Ordinary Shares are as follows:
iomart Investors Video Overview
iomart Investors Videos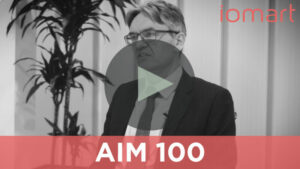 Click here to view iomart investor videos and news