eEnergy Group sees c.600% revenue growth in first quarter
eEnergy  the "Energy Efficiency-as-a-Service" has today announced year end results and more interestingly, a Trading Update for the eleven week period covering 1 July to 11 September.
The results are impressive, with revenue up 14% to £4.5m with 125 lighting installations completed in the UK & ireland. However in the eleven weeks following the year end, the Group generated revenues of £4m with 64 installations – this is nearly 600% up on the corresponding period last year. Whilst acquisitions have heped boost revenues, just under half of this growth was organic.
No contracts were cancelled during the lockdown period, although there were some delays.
As outlined in the interview below Harvey Sinclair, the Group's CEO, expects government policy and the savings clients can make from using their services, will continue to drive the business forward.
eEnergy Group Investor Overview Video
eEnergy Investor Videos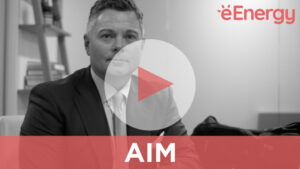 Click here to view LON: EAAS videos