Video: Vaccine technology: Allergy Therapeutics broadens pipeline
AIM-listed Allergy Therapeutics (LON: AGY) announces today further investment in its virus-like particle ('VLP') technology platform for treatments beyond allergy immunotherapy.
Through licensing agreements with Saiba AG and DeepVax GmBH, Allergy Therapeutics will look to develop and commercialise vaccines which target solid cancer tumours, Atopic Dermatitis, Asthma and Psoriasis.
Alan Bullimore is head of communications and market development at Allergy Therapeutics. He discusses this morning's announcement in the video below and provides some insights on VLP technology.
Allergy Therapeutics Investors Video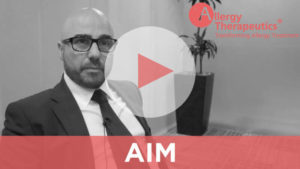 Click here to view Allergy Therapeutics investor video