Trident Royalties: Acquisition of a package of royalties in Australia
Acquisition of a package of prospective gold royalties in Western Australia's Pilbara region
Trident Royalties Plc ("Trident" or the "Company") (AIM:TRR, FSX:5KV), the growth-focused mining royalty and streaming company, is pleased to announce that its wholly owned subsidiary TRR Services Australia Pty Ltd has entered into a binding agreement with Talga Resources Limited ("Talga"), to acquire a package of existing gold royalties (the "Royalty Package") covering four projects located in the prospective Pilbara and Yilgarn regions of Western Australia, Australia. The Royalty Package is being acquired for a total consideration of A$800,000 (approximately US$575,000) (the "Transaction"), comprised of A$250,000 in cash and A$550,000 in new ordinary shares in Trident.
Completion of the transaction is conditional on approval by Australia's Foreign Investment Review Board by 31 March 2021, or such later date as the parties may agree ("Completion"). If Completion does not occur by this date, then the Transaction will not proceed.
HIGHLIGHTS
A prospective portfolio of four gold royalties located in an attractive jurisdiction
1.5% Net Smelter Royalty over tenements within the Talga Talga, Warrawoona and Mosquito Creek projects and 1.0% Net Smelter Royalty over tenements at the Bullfinch project;
The Royalty Package includes assets operated by established exploration companies Novo Resources Corporation ("Novo") for the Talga Talga Project and Calidus Resources Limited ("Calidus") for the Warrawoona Project. The Mosquito Creek Project and the Bullfinch Project are operated by Nimble Resources Pty Ltd and Torque Metals Ltd ("Torque") respectively;
The royalties are over currently active projects located upon the geologically highly prospective and gold endowed Pilbara and Yilgarn cratons in Western Australia;
Projects range from feasibility to resource development and exploration target stages and include mining lease / exploration tenements prospective for greenstone hosted orogenic gold, intrusive related gold and placer/palaeoplacer related gold deposits;
Western Australia was ranked as the top jurisdiction in the world for mining investment, based on the Investment Attractiveness Index, in the 2019 Fraser Institute Annual Survey of Mining Companies.
Further portfolio diversification of quality assets acquired through attractive deal structure
Talga Talga Project includes a mining lease owned and operated by Novo (TSX-listed, C$655 million market cap) which recently acquired Millennium Minerals' nearby gold mill and is pursuing "fast-track planned Pilbara conglomerate gold production"¹;
Warrawoona Project is owned and operated by Calidus (ASX-listed, A$149 million market cap) which is currently progressing the 1.25Moz "near-term, high-margin producer"² Prefeasibility Study ("PFS") stage Warrawoona Gold Project, of which the royalty covers the exploration licence covering the eastern strike extension of the Klondyke Resource, including a proportion of the JORC (2012) Compliant Resources drilled in 2019;
Mosquito Creek and Bullfinch are located in geologically compelling regions with attractive historic gold occurrences and being proximal to existing processing plants and infrastructure;
The Royalty Package was predominately acquired for equity, preserving Trident's cash for cash-generative royalties while still providing exposure to attractive exploration and development stage assets;
The disciplined and targeted acquisition of early-stage royalty assets has been proven to generate significant equity value for stakeholders of royalty companies.
Adam Davidson, Chief Executive Officer and Executive Director of Trident commented:
"We are delighted to announce the acquisition of the Royalty Package which provides precious metals exposure in the world's top mining jurisdiction. In particular, we are excited to follow the progress of Novo Resources and Calidus Resources as they advance their respective projects. The Royalty Package adds further depth and breadth to our growing portfolio and will provide our investors with exposure to a package of attractive underlying assets, located in a desirable jurisdiction being supported by gold prices at close to all-time highs.
"The acquisition further contributes to Trident's strategy of constructing a portfolio of royalties and streams to broadly mirror the global mining sector, with the transaction structured such that it preserves Trident's cash for future acquisitions, facilitating the further build-out of critical mass in the portfolio. In addition, Trident is pleased to welcome Talga as a new shareholder on Completion.
"More broadly, we are very pleased to announce our fourth transaction in less than three months of being listed on AIM. We're encouraged by the attractive opportunities available to Trident and anticipate additional transactions in 2020 as we continue our progress toward becoming the pre-eminent, growth-focused diversified mining royalty and streaming company."
The Transaction
The Royalty Package is being acquired for a total consideration of A$800,000 (approximately US$575,000), with an upfront cash consideration of A$250,000, of which A$125,000 was paid upon signing binding documentation and with the remaining A$125,000 due upon Completion. Trident will also issue Talga A$550,000 of Trident shares on Completion. The relevant share price shall be determined by reference to the volume weighted average price of Trident's shares over the ten trading days ending on two trading days prior to the date of Completion at the prevailing exchange rate on such date. Talga has agreed not to dispose of its shares in Trident, other than in customary circumstances, for a period of 6 months from Completion.
The Royalty rate applicable to each royalty is:
Talga Talga – 1.5% Net Smelter Royalty
Warrawoona – 1.5% Net Smelter Royalty
Mosquito Creek – 1.5% Net Smelter Royalty
Bullfinch – 1.0% Net Smelter Royalty
The Royalty Package
Talga Talga – The royalty covers granted Mining Lease M45/618 which is owned and operated by TSX listed Novo Resources Corporation. Located in the Pilbara region of Western Australia, historical drilling has identified shallow dipping, near surface gold zones including highlights of 7m @ 14.4g/t Au and 3m @ 24.8g/t Au³)
Since Novo acquired Talga Talga, spot rock chip sampling of lode quartz veins has returned highly encouraging assay results including grades of 81.4 g/t, 46.9 g/t, 35.1 g/t and 30.0 g/t gold (these grades are not necessarily representative of mineralization at Talga Talga). Of a total of 149 samples, 68 returned grades greater than 0.5 g/t gold and 33 returned grades greater than 5.0 g/t gold⁴.
Novo recently announced the results of a successful ore sorting programme undertaken on ore from its Beatons Creek Project and noted "Given that gold particles at Beatons Creek are generally much finer than those at Egina and Karratha where mechanical sorting tests have yielded excellent recoveries into low volume concentrates, Novo is taking a view that such sorting may prove important not only to Beatons Creek, but perhaps to Novo's other, less advanced gold projects including Virgin Creek, Contact Creek and Talga Talga, all of which display similar nuggety gold mineralisation to that at Beatons Creek"⁵.
Taken together with Novo's recent acquisition of Millennium Minerals processing plant and infrastructure in the Pilbara region, ore sorting may provide a feasible pathway to production from ore from the Talga Talga royalty zone.
Warrawoona – The royalty covers exploration licence E45/3381, which forms part of the broader Warrawoona Gold Project, owned and operated by ASX-listed Calidus Resources. The royalty zone hosts the eastward strike extensions for the Klondyke Resource and appear to include a portion of the Indicated and Inferred Resource at Klondyke. Calidus published the results of a PFS⁶ in June 2020 which contemplated an 85koz/annum operation at Klondyke at a capital cost of A$116M and AISC of US$1,251/oz. Since then, Calidus commenced a definitive feasibility study ("DFS") which is due for completion in the September quarter of 2020, and has commenced the acquisition of key long-lead items to support an accelerated development schedule.
Mosquito Creek – The royalty covers exploration licence E46/1035 which was acquired by Nimble Resources in November 2017. Royalty zone sits to the north east of the Millenium Mill acquired by Novo, is considered prospective for gold as evidenced by historical workings, soil and rock geochemistry and previous drilling.
Torque Metals – The royalty covers E77/2222, E77/2251, E77/2350 which are operated by Torque Metals. Torque recently listed on the Sydney Stock Exchange and undertook a capital raising which included funding to advance drilling at the Bullfinch Project. The royalty tenements are located in the prospective Yilgarn goldfields, located within 70km of two existing processing plants.
The royalties are uncapped and are not subject to operator right-of-first refusal. The Bullfinch Royalty allows for a buy-back at any time for a consideration of A$1.7 million, and only commences with the production of 5,000oz of gold from the tenements.
Tenements E77/2222, E77/2251 and E77/2350 are currently the subject of a forfeiture application. Trident notes comments by Torque Metals stating it is confident of defending the claim⁷.
1 Source: Novo Resources press release dated 4 August 2020 (https://www.novoresources.com/news-media/news/display/index.php?content_id=402)
2 Source: Calidus Resources Ltd corporate presentation dated June 2020 (https://www.investi.com.au/api/announcements/cai/f26ccfda-910.pdf)
3 Source: Talga Resources press release dated 2 May 2011 (https://www.asx.com.au/asxpdf/20110502/pdf/41ydnnf8tpzln5.pdf)
4 Source: Novo Resources press release dated 13 December 2018 (https://www.novoresources.com/news-media/news/display/index.php?content_id=334)
5 Source: Novo Resources press release dated 9 April 2020 (https://www.novoresources.com/news-media/news/display/index.php?content_id=389)
6 Source: Calidus Resources press release dated 29 June 2020 (https://www.investi.com.au/api/announcements/cai/330cac51-254.pdf)
7 Source: Torque Metals Prospectus dated 19 August 2020 (https://connect.ssx.sydney/Assets/Announcements/8TM%20-%20Prospectus%20(PS%20-%2019%20August%202020)%20(FINAL).compressed-5e9b8e50057049cf88a7be9b5a1b1143.PDF)
Trident Royalty Investors Videos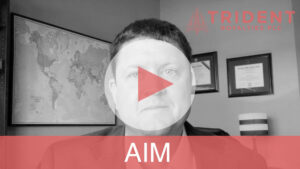 Click here to view Trident Royalty's Investor Videos