Altus Strategies: A Unique Take On Mining Royalties
Altus Strategies is a mining royalty business with a difference. As with many of of its peers it proposes to generate income through third parties, but uniquely it generates royalties  from its own discoveries. The Group is focussed mainly on precious metal deposits across Africa, where it currently has a portfolio of 18 assets, out of which 11 are gold or silver. Altus has the backing of several key strategic investor, including La Mancha who take a 35% stake in the business in early 2020. Altus Strategies is listed in London (LSE:ALS) and Toronto (TSX-V: ALTS).
We interviewed CEO Steven Poulton about the Group's unique strategy and their plans for growing the business.
Altus Strategies Update – Video with CEO Steven Poulton
Altus investor videos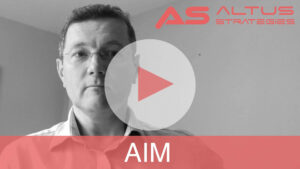 Click here to view LON: ALS videos