Ocean Outdoor: Result of AGM
Ocean Outdoor Limited (LSE: OOUK) announces that all of the resolutions put to its Annual General Meeting today were duly passed by way of a poll. The proxy figures for the resolutions proposed were as shown below.
The full text of each of the resolutions is set out in the Notice of AGM and can be found at https://oceanoutdoor.com along with the Annual Report and Consolidated Financial Statements for the year ended 31 December 2019.
Proxy results:
VIDEO: OCEAN OUTDOOR INVESTORS OVERVIEW
OCEAN OUTDOOR INVESTOR VIDEOS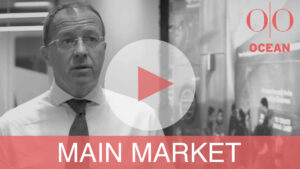 Click here to Ocean Outdoor Investors Videos