Allergy Therapeutics: Trading Update
Allergy Therapeutics plc (AIM: AGY), the fully integrated commercial biotechnology company specialising in allergy vaccines, today provides a trading update for the year ended 30 June 2020.
Reported revenues for the year ended 30 June 2020 are expected to be at least 4% ahead of last year in constant currency terms. A programme of operating cost efficiencies, together with the timing of the planned research and development expenditure over the 3 years to June 2022, are expected to deliver a net profit for the year significantly above market expectations.
The Board looks forward to providing a further update to shareholders for the year to 30 June 2020 in the week commencing 13 July 2020.
Recent Video regarding Allergy Therapeutics from Five Minute Pitch TV
Allergy Therapeutics Investors Video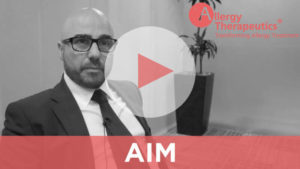 Click here to view Allergy Therapeutics investor video