Video: FTSE 250 JLEN, Year End Results
JLEN Environmental Assets Group Limited has today announced its financial results for the year ended 31 March 2020. The Group has announced total dividends for the year of 6.66p per share. The Board has decided to change its dividend strategy from inflation linked to a progressive one.
Below is an interview with Chris Holmes and Chris Tanner, the investment advisors for JLEN, who provide more details on the results as well as how the Group have coped with the COVID-19 crisis and an outlook for the fund beyond the lockdown period.
Video: Results Interview
JLEN Investor Videos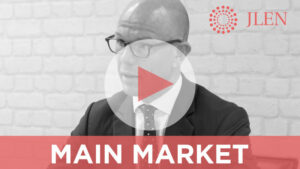 Click here to view JLEN Investor Relations Videos