Supermarket Income REIT over-subscribed placing
Supermarket Income REIT (LON: SUPR) has raised £139.8 million in an oversubscribed issue of 135,748,028 New Ordinary Shares at 103 pence per New Ordinary Share. The initial target for the raise was £75m and demand from existing holders and new investors led to a substantial increase which, according to management, should push the REIT past £500m market cap.
We filmed an overview video of Supermarket Income REIT in April 2020, available below.
VIDEO: Supermarket Income REIT
An Overview From Ben Green & Steve Windsor
Supermarket Income REIT is listed on the London Stock Exhchange with the ticker / identifier LON: SUPR
Supermarket Income REIT Video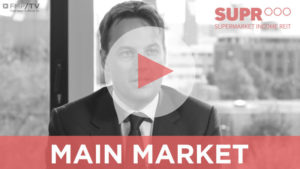 Click here to view Supermarket Income REIT investor relations films