VIDEO: IMF Economist discusses manufacturing and renationalisation
The first in our series of interviews with Fernando Fernández. Previously a senior economist at the IMF and Chief Economist at Santander (LON: BNC), Fernando is now a resident economist at IE Business School.
From Donald Trump in the USA to the far left in Italy, nationalistic rhetoric has been on the rise, and a much talked about is the idea that governments can bring manufacturing home. We asked Fernando whether this talk of re-nationalisation was empty rhetoric, or based in reality. He discusses in the video below.
VIDEO – IMF Economist Discusses Manufacturing And Renationalisation
Suggested Video
Justin King, Former Sainsbury's CEO discusses Covid & Supply Chains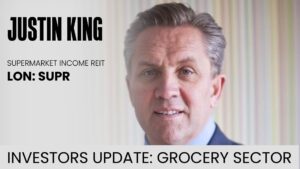 Click here to view