Supermarket Income REIT: Increase of equity raise
The Board of Supermarket Income REIT plc, the real estate investment trust providing secure, inflation-protected, long income from grocery property in the UK, is pleased to announce that following a strong level of support from investors during the marketing roadshow it has been decided to increase the target size of the Issue to in excess of £100 million, subject to a maximum of £139.8 million. The decision to upsize has been made after careful consideration by the Board and reflects the possibility of acquiring additional assets.
The Issue is being conducted in accordance with the terms and conditions set out in the appendix of the Proposed Issue of Ordinary Shares announcement published on 9 April 2020.
The timetable pursuant to the Issue remains unchanged with the latest time and date for the receipt of commitments under the Issue being 11.00 a.m. on 27 April 2020 and the results of the Issue are expected to be announced on 28 April 2020 . The New Ordinary Shares will be issued and credited as fully paid and will rank pari passu in all respects with the Existing Ordinary Shares. The New Ordinary Shares will be issued in registered form and will be capable of being held in both certificated and uncertificated form.
Applications will be made to the London Stock Exchange for the New Ordinary Shares to be admitted to trading on the Specialist Fund Segment. It is expected that Admission will become effective and that dealings for normal settlement in the New Ordinary Shares will commence on the London Stock Exchange by 8.00 a.m. on 30 April 2020 .
Supermarket Income REIT Video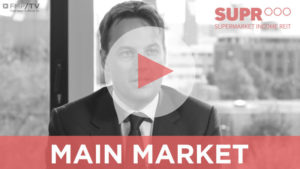 Click here to view Supermarket Income REIT investor relations films