VIDEO: MaxCyte inc, a life sciences and cell based CAR therapy business
In the video below we interview Doug Doerfler, CEO of Maxcyte Inc, a life sciences and cell based CAR therapy provider. The company provides drug discovery technology which is used by many of the world's largest pharmacuetical companies. Alongside this, the company is running it's own clinical trials on an mRNA-based CAR product for solid tumours. The video covers the financial year ended 31 December 2019.
VIDEO: MaxCyte Inc update on revenues, strategy, clinical Trials and product launches
Listed on AIM with the ticker LON: MXCT, the company recently reported results for the full year to 31 December 2019. Doug updates on the group's financial and strategic progress.
MaxCyte reported 30% growth in revenues to $21.6m over the year. The group also saw EBITDA rise to $1.3m before investment in CARMA. The business signed five commercialisation deals for its technology, covering gene-editing to broad partnerships in treatments for oncology and inherited genetic diseases. MaxCyte also announced that it now has a pre-commercial development milestone of more than $800m.
Maxcyte Inc Investor Videos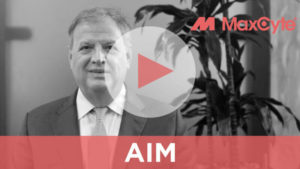 Click here to view LON: MXCT Investor Relations Videos