iomart: Director Appointment
iomart Group plc (AIM:IOM), the cloud computing company, is pleased to announce the appointment to the Board of Reece Donovan, as Chief Operating Officer, effective from 30 March 2020.
Reece has over 23 years' experience in the technology and telecommunication industries, with a demonstrable track record of achievement in roles both in the UK and internationally. Reece's most recent position was Chief Executive Officer at Nomad Digital, a provider of IP connectivity and digital solutions to the global transportation sector. Previous positions include Senior Vice-President Global Services for CSG International, a provider of software solutions to over 400 customers located in 120 countries and a number of management and operational roles across the technology, communications and consumer packaged goods industries at Steria plc, Xansa plc and Druid plc.
Angus MacSween, Chief Executive Officer, commented:
"Given the growth of the business and our plans for the future it seems like the right time to strengthen our executive team and we welcome Reece to the Company. iomart has grown considerably in the last twenty years, delivering over £100m in revenue last year, servicing a large number of mainly recurring customers, across a wide variety of sectors, from an extensive network of UK data centres. Reece has a strong track record within innovative digital businesses and I look forward to working alongside him, as we look to capitalise on the significant market opportunities ahead."
Ian Steele, Chairman, added:
"I would like to welcome Reece to the Company. He is an outstanding individual with extensive experience which he will bring to bear for the benefit of iomart. We are very much looking forward to welcoming him into the leadership team."
iomart Investors Video Overview
iomart Investors Videos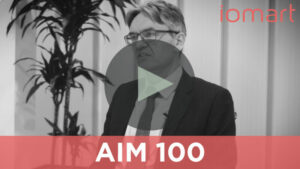 Click here to view iomart investor videos and news