JLEN: Appointment of Non-Executive Director
The Board of JLEN Environmental Assets Group Limited ("JLEN" or the "Company") is pleased to announce the appointment of Stephanie Coxon as a non-executive director of the Company. Stephanie's appointment will commence from 11 June 2020, coinciding with the expected date of publication of the Company's annual results for the year-ended 31 March 2020.
Stephanie is a Guernsey resident who brings considerable financial experience, particularly from a fifteen-year career spent with PwC, specialising in the reporting accountant and audit services of investment funds and REITs listed on the London Stock Exchange. Stephanie is a fellow of the Institute of Chartered Accountants of England and Wales.
Stephanie will be leaving PwC CI on 20 March 2020 where she is currently Capital Markets Director.
Richard Morse, Chairman said:
"We are delighted to welcome Stephanie to the Board and believe that her skills, background and experience in corporate finance and capital markets will complement the skillsets of the existing directors and bring greater diversity to the Board. We are confident that Stephanie will be a positive addition to the Company."
An Overview of Environmental Investor JLEN
JLEN Investor Videos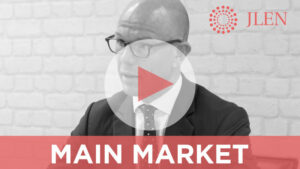 Click here to view JLEN Investor Relations Videos