Supermarket income REIT: Statement re: Press Comment
Further to recent press speculation, Supermarket Income REIT (LSE: SUPR) confirms that in partnership with a large institutional investor it is in discussions to acquire a minority stake in a portfolio of 26 supermarkets let to Sainsbury's.
The Company will make further announcements in due course, as appropriate. There can be no certainty that the acquisition will be agreed nor as to the terms on which any transaction might be concluded.
Supermarket Income REIT Video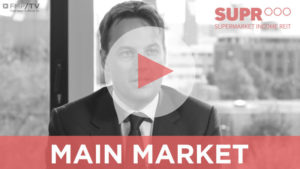 Click here to view Supermarket Income REIT investor relations films