eEnergy IPO Video
eEnergy Group PLC, an Energy Efficiency as a Service company, listed on AIM this morning following a reverse take over . The business provides energy-as-a-service, and lighting-as-a-service. CEO Harvey Sinclair provides investors with an overview of the business and its growth plans in the video below.
eEnergy Group Investor Overview Video
eEnergy Group PLC is listed on AIM with the ticker LON: EAAS. It provides energy-efficiency-as-a-service ('EAAS') to commercial clients, schools and industrials. Its primary trading business is called Elight, which provides light-as-a-service. Elight has been trading out of Dublin and London for over five years. As of January 2020, the company has completed over 800 projects.
Elight help clients transition to LED lighting, which is both more environmentally friendly and cheaper to run. Elight's model allows clients to do this without steep up-front costs. Instead, clients pay a monthly fee for a period of 5-7 years. The energy savings are higher than the monthly service fee, and according to CEO Harvey Sinclair, most companies unlock profits from their reduced lighting bill from day 1.
eEnergy joined AIM on the 9th of January 2020 to pursue three business goals. Firstly it will invest in top-line growth. Secondly, it will digitise the business by releasing an e-light app. The app will allow the electrical contractor community to offer light-as-a-service. Finally, the company will look to acquire adjacent companies: the company operates in a fragmented market and intends to provide a consolidated energy services menu.
The ultimate aim is to provide energy savings with no up-front costs, green energy with accurate audits and on-site power production & storage: clients will be able to install solar, and energy storage technologies without the need for capital spend.
The energy and lighting markets are changing rapidly, and this provides an opportunity for eEnergy. European legislation is forcing landlords to comply with energy efficiency targets (to re-rent buildings they have to achieve a status of 'E' or better). Switching to LED lighting is one of the few options which can achieve this in one go. This is a significant driver for EU buildings which have yet to move to LED lighting – currently 80% of the market. There are also ever-increasing social pressures for companies to move to environmentally friendly energy sources. The market is presently £25bn and is forecast to double over the next five years.
Five Minute Pitch TV produced this film on behalf of eEnergy Group PLC.
eEnergy Investor Videos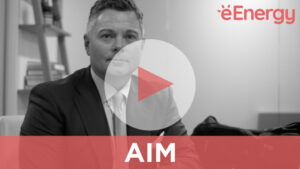 Click here to view LON: EAAS videos