AdEPT Improves Web Safety for 2 million Education Users
More control and protection delivered to schools across the UK in partnership with London Grid for Learning
The challenge
Schools in England centre their safeguarding efforts on the Department for Education statutory advice document 'Keeping Children Safe in Education' or KCSIE.
KCSIE makes clear that schools must have 'appropriate filtering', and the DfE recommends the UK Safer Internet Centre's definitions to help gauge what is appropriate.
This technology safeguards children, preventing them accessing inappropriate web content.
Where do AdEPT fit in?
WebScreen has long been one of AdEPT Education's flagship security and safeguarding tools.
It is a web filtering system designed for the education sector and used by more than 2 million users in around 3,000 schools across the UK, filtering over 1 billion web requests a day. This is one of the largest web filtering solutions in Europe. It is also the primary web filtering solution delivered as part of a London Grid for Learning connection, an organisation servicing 97% of London schools.
Helping Schools comply?
Both LGfL and AdEPT have submitted a self-certification to the safer internet centre which has been published on their website alongside those of all other 'appropriate' and school-safe filtering providers.
Schools can therefore rest assured, and can tell a visiting inspector, that this is one key way they know that they are helping keep children safe when they are online at school, and that the filtering is not just good enough, but made for children.
So, what's new?
The AdEPT development team have been working on enhancements to WebScreen for the last twelve months based on user feedback & AdEPT's own design thinking.
In the latest version, schools have;
more control – over their own filtering policies.
greater autonomy – moving away from Local Authority oversight to better reflect the changes in the education sector.
Enhanced functionality – that makes administrating filtering at Multi-academy trusts simpler and more effective.
Bespoke capability – with features to allow staff & students to gain a unique filtering policy as soon as they log into their computer.
Greater reporting functionality – that is easy to run with a simple 'four step wizard'.
Why is this important news?
After a positive reaction to the changes at the education in technology show, BETT the decision was made to upgrade the entire WebScreen estate during Easter of 2019.
Over a four-day (and night) period the team successfully migrated over 3,000 schools without any loss in filtering. The release has been positively received with feedback from users in schools being extremely positive.
Abid Patel, IT Director at the Leading Learning Trust, had this to say:
"The upgrade to WebScreen has been brilliant. Functionality that existed before the upgrade has been improved and new features have been added, which culminates in making the vital task of keeping children safe online that much easier."
AdEPT Technology Investor Videos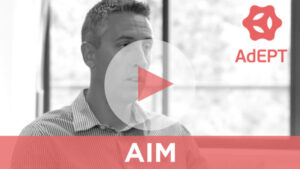 Click here to view LON: ADT Investor Relations Videos