HVPE: Notice of Results
HarbourVest Global Private Equity Limited ("HVPE") a closed-end investment company, listed on the London Stock Exchange, will announce its semi-annual results for the six months ended 31 July 2019 on Wednesday 23 October 2019.
The Semi-Annual Report and Unaudited Condensed Interim Consolidated Financial Statements along with accompanying press release will be available on HVPE's website on 23 October 2019.
We filmed Chairman Sir Michael Bunbury and Investment Director Richard Hickman at the year end, who provided an update on the previous 12 months. Click on the image to watch the short film.
Investor Meetings
We organise meetings between HVPE and professional investors throughout the UK. If you are interested in meeting with HVPE's senior management, please let us know and we will let you know when they are next in your area. Our contact details are:
Nicholas Peters, Head of Investor Relations
Mobile: +44 (0)7909 972 080
E-mail: nickp@fmp-ir.co.uk
James Mcilwraith, Head of TV
Mobile: +44 (0)7702 197 899
E-mail: jamesm@fmp-ir.co.uk
Harbourvest Investors Video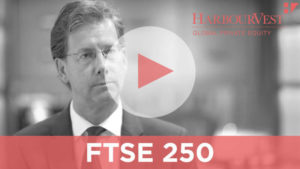 Click here for Harbourvest Investor videos and news