iomart revenues continue to grow
iomart Group plc has today announced continued revenue growth in a trading update released to the market today. The results of the Group's nvestment into sales and marketing has began to bear fruit with new cusomter wins and a stronger pipeline though the board expects much of this to come through in the second half of the year Overall revenue growth is in line with management expectations.
In terms of the sales mix there has been an increased level of larger, more complex enterprise contract wins.  Cristie Data, the on premise service, has also delivered a strong performance in the half year, bringing new corporate customers into the Group, with the potential to transition to higher margin managed cloud services revenue in the future.
The Group maintains that there is still a substantial opportunity open to iomart with many companies still to transtion from on-premise to the cloud.
Angus MacSween, CEO of iomart Group plc, commented:
"It is pleasing to see the increased investments we have made in sales and marketing begin to deliver positive results. New customer wins in our core cloud services offering are growing, supported by growth from the on-premise business which highlights there is still a long way to go on the cloud journey. We are confident we are on track to take advantage of the positive market opportunity and look forward to another successful year of growth."
iomart Investors Video Overview
iomart Investors Videos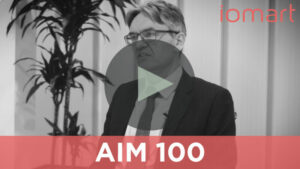 Click here to view iomart investor videos and news