RBG Holdings (Formerly Rosenblatt): Interim Results
RBG Holdings this morning announced interim results for the 6 months ended 30 June 2019. We interviewed CEO Nicola Foulston in the video below, where she updates on the Group's financial performance, strategic direction and the name change from Rosenblatt Group.
RBG Holdings September 2019 Investor Update Video
RBG Holdings is listed on London's AIM stock exchange with the ticker LON: RBGP.
RGB Holdings Investor Videos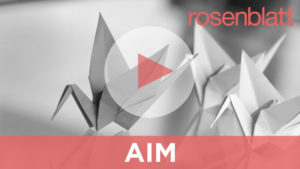 Click here to view RGB Holdings Investor Videos