Volex: Acquisition of Servatron Inc
"Following through on Volex's strategy of building leading positions in niche sectors with structural growth drivers"
Volex, the global supplier of complex assemblies for performance-critical applications and power products, is pleased to announce it has signed an agreement for the acquisition of all of the issued stock shares and stock units of Servatron, Inc. ("Servatron") for a total consideration of up to $28.5 million, including the assumption of net debt of approximately $6.7 million (the "Acquisition"). We expect the transaction to close on 31 July 2019, subject to customary closing conditions.
Headquartered in Spokane, Washington, Servatron currently supplies printed circuit board assemblies ("PCBA"), box builds and complete sub-assembly solutions from a single manufacturing site in the USA. For the year ended 31 December 2018, Servatron generated sales of $35.6 million and profit before taxation of $2.5 million. As a result of strong growth in the six months ended 31 June 2019, it generated sales of $23.1 million and profit before taxation of $2.0 million.
Background to the Acquisition
Servatron's business is a complementary fit with Volex's strategy to maintain and build leading positions in niche sectors with structural growth drivers and defensive characteristics. Servatron adds complementary technologies including PCBA manufacturing, state-of-the-art test capabilities and higher-level system integration.
Anticipated Benefits from the Acquisition
By combining our cable-assemblies expertise and R&D skills we will drive revenues for the newly enlarged Volex
Servatron adds complementary test technologies, higher levels of system integration and PCBA assembly expertise
A strengthened footprint in North America
Increased organic growth through value-added services for our existing cable harness customers
The incorporation into our business of a skilled local workforce and management team
The opportunity for further expansion of PCBA capabilities in other production locations
Consideration
The equity consideration of up to $21.8 million comprises:
$12.9 million in cash paid on completion of the Acquisition ("Completion")
$2.3 million satisfied by the issue of 2,233,712 million ordinary shares in Volex (the "Consideration Shares") on Completion
Up to $3.5 million in cash, which may be payable within two years of Completion based on certain profit targets of Servatron being met
Up to $3.1 million to be satisfied by the issue of 2,962,478 million ordinary shares in Volex within two years of Completion based on certain profit and employment targets being met
The Consideration Shares are subject to a six-month lock-up. Application has been made to the London Stock Exchange for the admission of the Consideration Shares to trading on AIM ("Admission"). Admission is expected to take place at 8.00 am on 5 August 2019.
Following the issue of the Consideration Shares, the issued share capital of the Company will comprise 149,601,645 ordinary shares of 25 pence, each with one voting right. The above figure may be used by shareholders in the Company as the denominator for the calculations by which they will determine if they are required to notify their interest in, or a change to their interest in, the share capital of the Company.
Commenting on the acquisition, Nat Rothschild, Executive Chairman of Volex, said:
"It is an extremely high-quality and well-managed business, which will now be able to access our unique global footprint. Our own world-class cable assemblies division gets a diverse range of interconnect products and integrated solutions to offer our existing accounts. This is a win-win deal."
Volex Investor Relations Video Overview
Volex PLC Investor Videos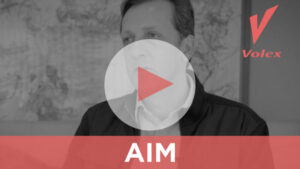 Click here to view Volex Investors Videos