Volex: Acquisition and Trading Update
Volex has today announced the acquisition of Servatron, Inc. for a total consideration of up to $28.5 million in a cash and shares transaction. At the same time, in an AGM statement relesed to the market this morning, the board of Volex said that trading for the first quarter had been strong, with group revenues up 12% (14% on a constant currency basis) versus the correspoding period last year.
Headquartered in Spokane, Washington, Servatron currently supplies printed circuit board assemblies, box builds and complete sub-assembly solutions. In the 12 months to 31st December 2018, Servatron made sales of $35.6m and profit before taxation of $2.5m and in the six months ended 31st June 2019, it generated sales of $23.1m and profit before taxation of $2m.
The board expects the acquisition will be complimentary to Volex's existing business whilst strengthening the Group's presence in the North American footprint
Nat Rothschild, Executive Chairman of Volex, commented on the acquisition:
"It is an extremely high-quality and well-managed business, which will now be able to access our unique global footprint. Our own world-class cable assemblies division gets a diverse range of interconnect products and integrated solutions to offer our existing accounts. This is a win-win deal."
Volex Investor Relations Video Overview
Volex PLC Investor Videos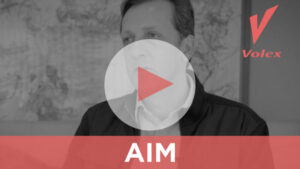 Click here to view Volex Investors Videos