Volex announce a new rollling credit facility
AIM listed Volex PLC have refinanced their US $30m credit facility which was due to end in July this year. Shared by Lloyds bank and HSBC UK Bank PLC, the new facility matures in July 2022. Improved terms include a 40 basis point reduction in the non-utilisation fee and a 70 bps reduction in interest-rate margin and fewer restrictions in the operational covenants. To aid future acquisitions the facility features a $10 million uncommitted accordion feature ( up to a total RCF limit of US$40 million.).
Volex provide cabling and cabling assemblies to some of the worlds largest companies. These include electric car manufacturers and medical device brands. The facility will provide flexibility and headroom on future investment decisions.
We filmed Finance Director Daren Morris earlier this year. He discusses Volex's products & services,  new markets and growth strategy.
Volex Investor Relations Video Overview
Volex PLC Investor Videos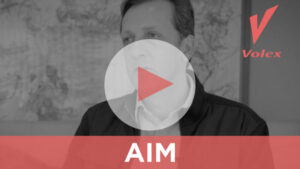 Click here to view Volex Investors Videos