Volex: New revolving credit facility
New Revolving Credit Facility and Reduction in Finance Costs
Volex is pleased to announce that it has refinanced the group's US$30 million revolving credit facility ("RCF"), which was due to expire in July 2019. The RCF, provided by Lloyds Bank plc and HSBC UK Bank plc, has been extended on improved terms for a three-year period, with a maturity date of July 2022.
Changes to the terms of the RCF include:
a 40 basis point (bps) reduction in the non-utilisation fee and a 70 bps reduction in interest-rate margin;
fewer restrictions in key operational covenants; and
a $10 million uncommitted "accordion" feature to provide further capacity, up to a total RCF limit of US$40 million, for potential future acquisitions to support the group's strategy.
Volex currently has a net cash balance of $16.4 million.
Daren Morris, Chief Financial Officer of Volex, commented:
"We are pleased to have finalised this facility, on significantly improved terms, which reflects the ongoing strength of our business. This facility gives us both the flexibility and headroom to act on our investment decisions."
Volex PLC Investor Videos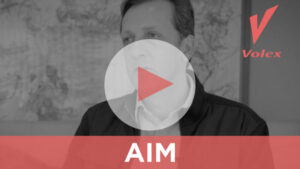 Click here to view Volex Investors Videos