Allergy Therapeutics – investor update video
Allergy Therapeutics this morning provided a trading update which showed earnings ahead of expectations. Sales have grown by 8% to £73.7m. At the period end, AGY had cash in the bank of£27.4m which includes c.£6m in the litigation settlement against Inflamax regarding a clinical trial, which AGY alleged was poorly run by Inflamax.
Allergy is listed on London's AIM stock exhchange with the ticker LSE: AGY. Finance Director Nick Wykeman discusses the Company's recent performance in the video below.
Allergy Therapeutics – investor update video
Allergy Therapeutics Investors Video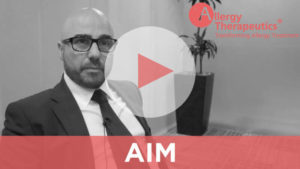 Click here to view Allergy Therapeutics investor video